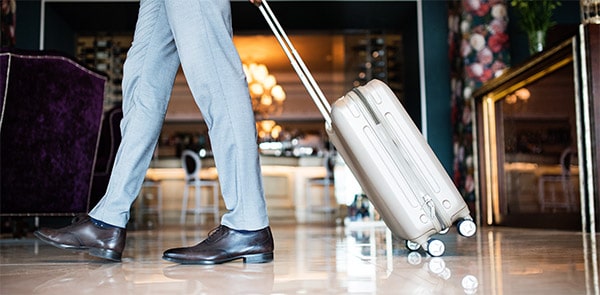 If you own or manage a hotel or motel you know that the guest experience determines repeat business and reviews. You and your staff work hard to ensure that everything is buttoned down to that last detail. Noise is a common complaint among guests. With Absocold, the refrigerator will not be the cause of a noise complaint. Absocold has developed the Quick Chill 'N Snooze® feature for our line of Hospitality Compact Refrigerators. We want you to be able to please even the most sensitive of guests with this option. This proprietary feature to our Suite Fridge® line allows your guest the ability to simply push one button to temporarily shut down the unit for a predetermined amount of time while they sleep or rest. The refrigerator will then restart on its own and operate in its usual, reliable way. The Quick Chill 'N Cool also has a button to rapidly cool down beverages and groceries while your guests are settling into their room.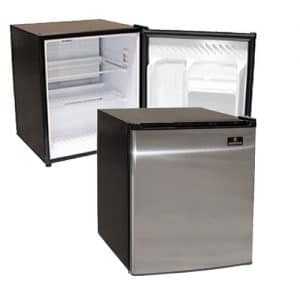 Absocold has been supplying quality products to the hospitality industry for over 49 years. As a nationwide distributor, we work with some of the world's largest corporate brands all the way down to the family-owned and operated Bed and Breakfast. Our customers have come to rely on Absocold to deliver a quality, long-lasting product through our line of refrigerators and refrigerator/freezers. Absocold offers six different sizes, the smallest being the Commercial UL Listed Suite Fridge models, which have been exclusively designed for this market. The Suite Fridge comes in two sizes – 2.0 cu ft. and a 1.1 cu. ft. – that fit most existing absorption-unit cabinetry making change-outs painless. Our largest unit is 10.3 cu ft. – common for extended stay hotels. All of our refrigerators can maintain 38°F at 75.2°F ± 1.8°F ambient temperature.
To check out the complete line of Suite Fridge Mini-Refrigerators, please click here
Having An Issue Getting A "Good Night's Sleep"? We feel your pain and have a solution. Check out our new video here.