Suite Fridge® hospitality refrigerators are designed specifically for the hospitality industry. We recognize that your main goal is providing an exceptional guest experience that results in a good night's sleep. To that end, we designed our Absocold® refrigerators with features any guest would desire. Our proprietary QUICK CHILL 'N SNOOZE® has a Snooze® Function, which controls the sound for even the most discerning guests. This feature will temporarily shut down the refrigerator and turn it back on after a predetermined period of time. The Quick Chill® Function allows your guest the ability to rapidly cool their beverages and groceries while they settle into the room.
The Suite Fridge Hospitality Refrigerators come with an industry leading full two-year warranty. For more information please click here.
The Suite Fridge is available in two sizes that complement any hotel room and will fit most existing absorption-unit cabinetry making change-out upgrades a snap. Suite Fridge hospitality refrigerators can maintain 38°F at 75.2°F ± 1.8°F ambient temperature. All models are certified with a Commercial UL® Listing.
To check out Absocold's complete line of Suite Fridge Mini-Refrigerators, please click here.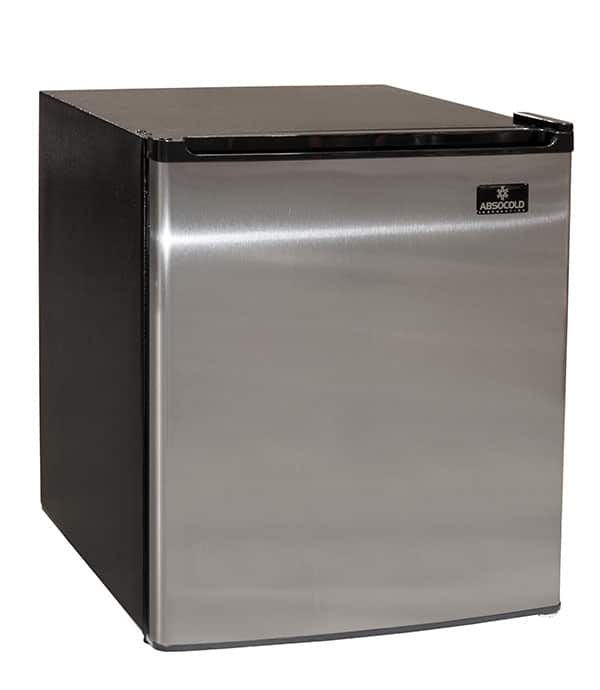 Products are subject to change without notice.